Yeh Rishta Kya Kehlata Hai : Abhi Comes to the Rescue of Akshara !
Get ready to witness some dramatic sequences and a heartbreak in the upcoming episodes of 'Yeh Rishta Kya Kehlata Hai'. In the latest episode, we saw Akshara had accepted the job offer at Birla's hospital, against Abhimanyu's wish. Abhi asked Akshara why she yes to the job when he clearly told her that her presence affects him. Akshara asked him to have a fresh start. On the other hand, Harshvardhan informs Mahima that they have to postpone the wedding date of Abhimanyu and Aarohi,
In tonight's episode, Harshvardhan informs Mahima and Anand that a cabinet minister's bypass surgery needs to be done and he wants to get it performed at their hospital. And, the date of the surgery is January 25. Thus, Harshvardhan asks Manjari to tell the Goenkas to postpone the wedding date. Manjari informs Aarohi along with Abhimanyu and the wedding planner are coming to meet them. Akshara decides to go out because she doesn't want to face Abhimanyu again, but he stops her.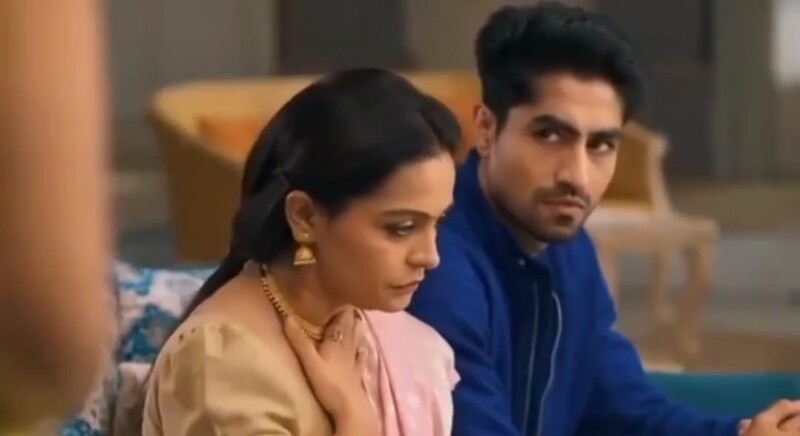 Later, when Manjari informs them that they need to postpone the wedding date, Manish gets very upset with it. He asks them if they really want to have a marriage. Meanwhile, Goenkas along with Manjari wait for Aarohi, Akshara, and Abhimanyu at the temple. Akshara gets stuck in the rain and Abhimanyu comes to her rescue. Will this create a rift between Abhimanyu, Aarohi, and Akshara again? To know what happens next, keep watching 'Yeh Rishta Kya Kehlata Hai.'