Vishal Aditya Singh calls horse 'Badshah' his favourite co-star in 'Chand Jalne Laga'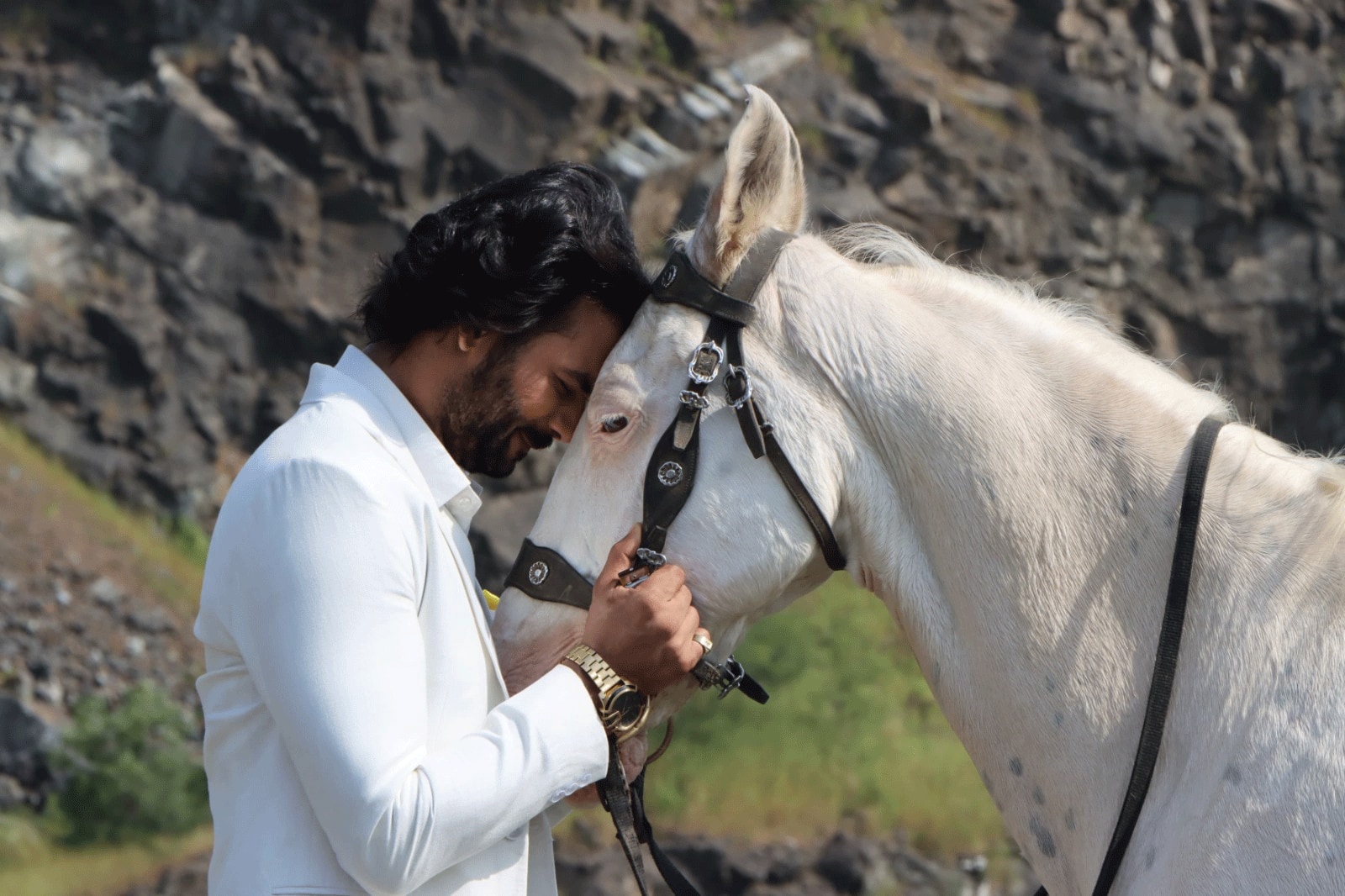 The show has brought romance into the air, and is garnering love for its title song, and the fresh pairing of Kanika Mann (portraying Tara), and Vishal (portraying Dev) in the lead roles.
Tracing the journey of two childhood sweethearts, Tara and Dev, torn apart by fate, the fairytale romance has left the audiences wanting more.
While the show continues to capture Dev and Tara's quest to unite again, Vishal has found a new friend on the sets.
Vishal's horse-riding skills came in handy as Dev is a man with a unique gift for understanding horses.
In the storyline, Dev and Badshah (horse) share a special bond, and serendipitously, this reel friendship turned real after Vishal spent time with the four-legged creature.
An animal lover through and through, Vishal has clicked with Badshah, and the two are inseparable both on-screen and off-screen.
Talking about the same, Vishal shared: "I love animals, and I was excited to shoot scenes with Badshah. When I had the first encounter with him, I knew he was special and had a different character trait. I feel this horse is very smart and anticipates the needs of others."
"He enjoys snacking on chana and jaggery. It felt to me that he knew when we were acting and when we weren't. He listens carefully to me whenever I talk to him. And what blew my mind were his expressions," he shared.
Vishal added: "He is my favourite co-star on the set and I'm glad that I found a friend in this beautiful creature through the show."