Yeh Rishta Kya Kehlata Hai : Ruhi Confesses ; Manish Gets Worried!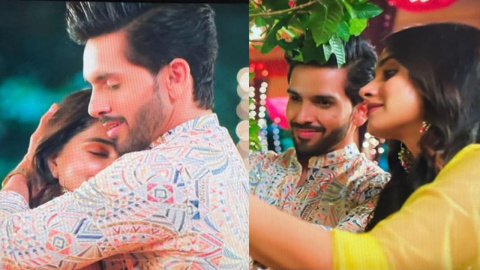 In an episode of Yeh Rishta Kya Kehlata Hai, Armaan and Ruhi experience a captivating encounter at the temple where they exchange heartfelt love promises. Their feelings for each other are genuine and they eagerly want to share their love with their families. However, Ruhi is taken aback when she discovers that her family is attempting to arrange her marriage with Rohit Poddar.
In the upcoming episode, Ruhi summons the courage to confide in her grandfather, Manish, about her love and soulmate. She firmly emphasizes that although their relationship is still in its early stages, it is not a mere infatuation but rather a deep love. Manish assures Ruhi that he will never pressure her into marriage until she is fully convinced.
Despite his worries about this love story, Manish is reminded by Suwarna of their families having witnessed similar love stories in the past.